See below for a list of the new features added in February 2019
You've been talking and we've been listening! We have added quite a few new features for our users.
1. On all pages of the Enflux platform, you will now see a chat icon. If you need help and would like to immediately chat with one of our technical support specialists, simply click this chat icon and enter your email address. We will respond as quickly as we are able to Monday through Friday, 8:00 AM to 6:00 PM Central time.
2. We have updated our whole knowledge base! You'll notice we moved all our FAQ articles and announcements to a new platform and URL. You'll need to be logged in to see these articles. Logged in and still can't see them? Contact us using the new chat feature mentioned above or email us at support@enflux.com.
3. Our Course Effectiveness Dashboard has been separated out into three separate dashboards to make them a little easier to understand and utilize: Assessment Effectiveness, Student Performance, and Categories per Item. The same information is available in the three new dashboards, but with an updated look and feel and better functionality.
Feel free to leave us feedback on the new updates! We always strive to be better.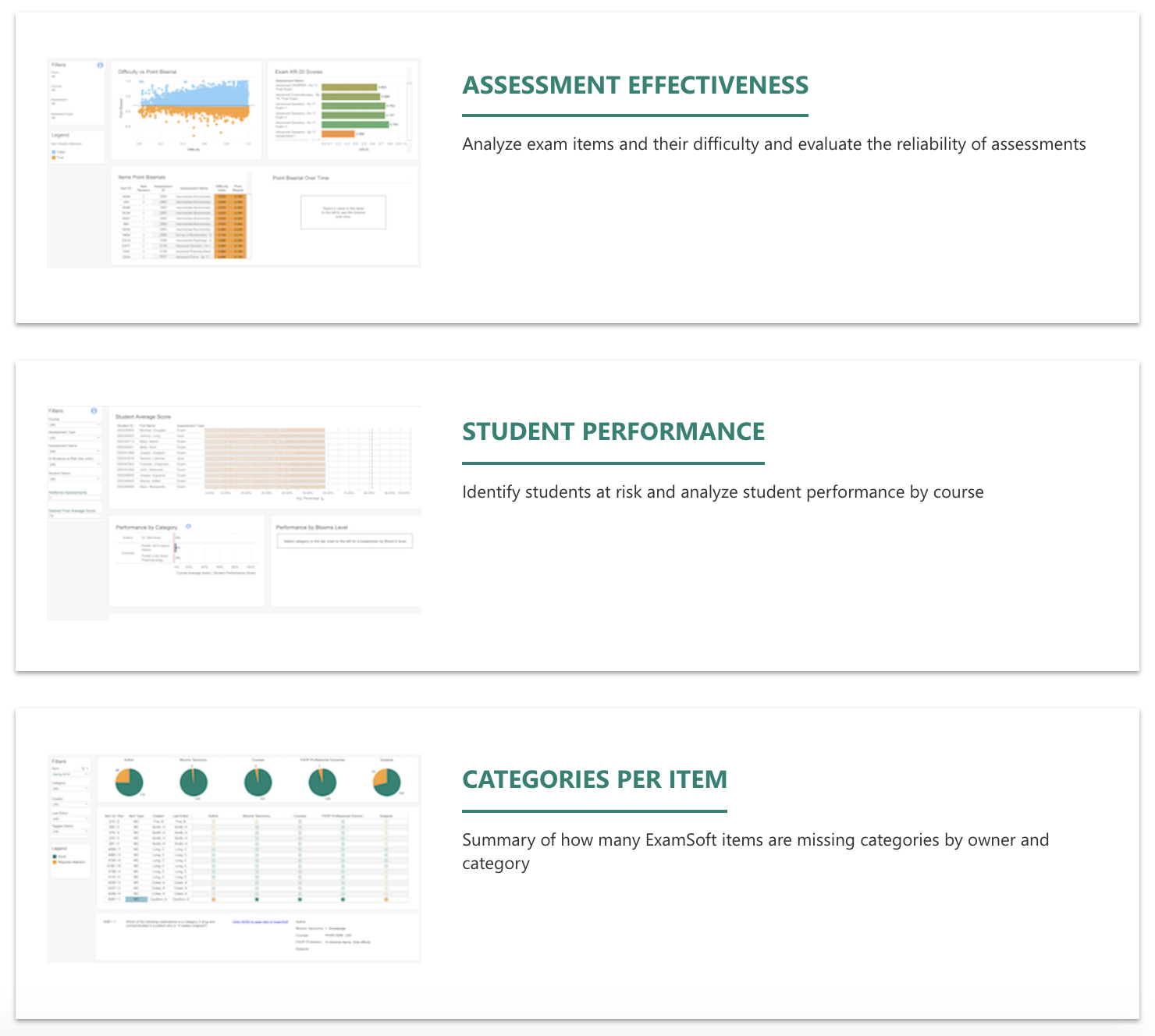 4. As new assessments are pulled from ExamSoft into the Enflux dashboards, you should receive an automated email from us letting you know. These typically go out every Monday. If you are not receiving these emails, please let us know!
Many thanks to all of our wonderful users who emailed us and spoke with us providing us invaluable feedback. We love hearing from each and every one of you and appreciate you taking the time to contact us! Keep up the awesome work!